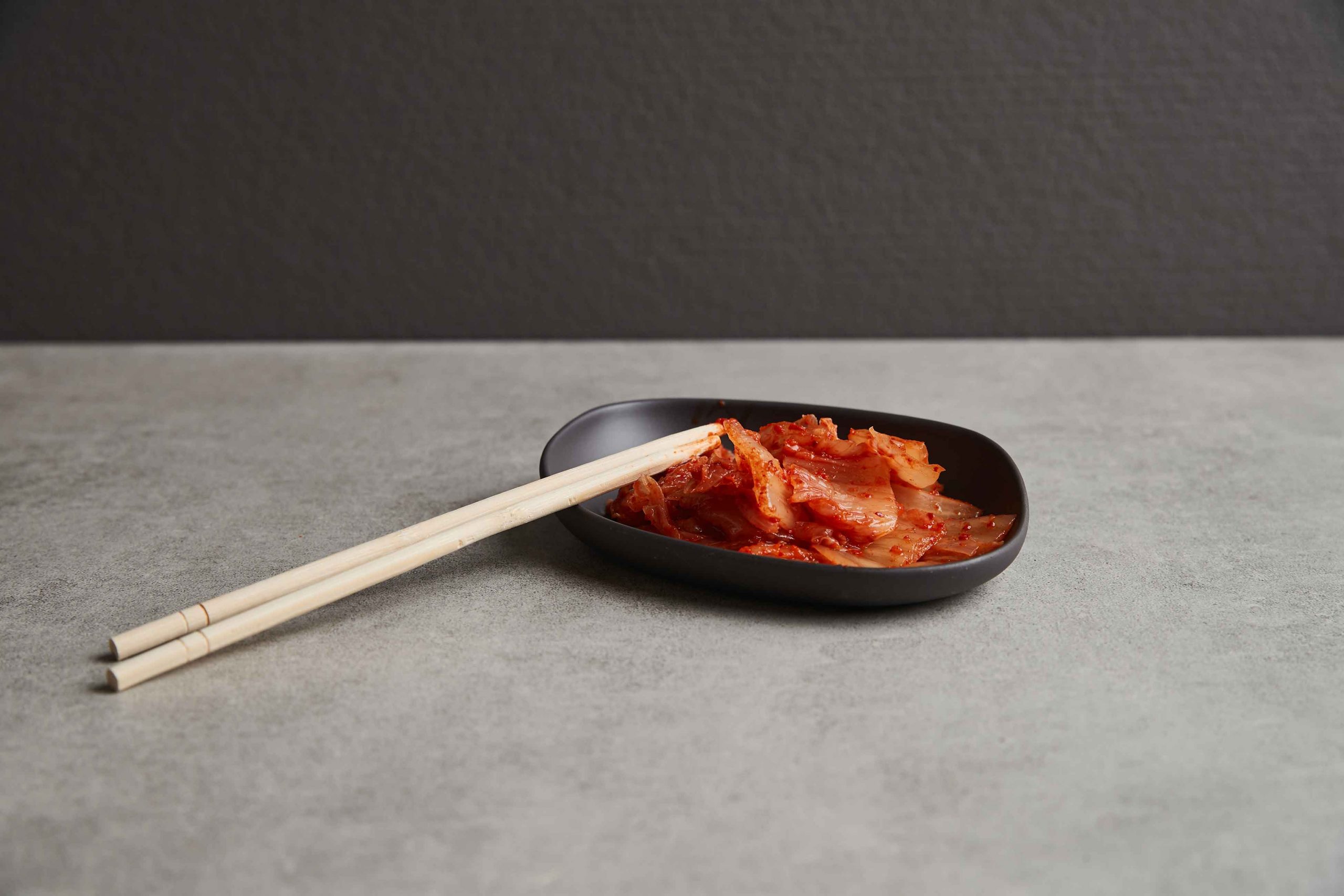 Recipe: Kimchi
South Korea boasts one of the healthiest cuisines in the world, due to the sheer range of ingredients and the generous use of vegetables. Korean meals are known for the large number of side dishes, and one item you'll find with almost every meal is Kimchi.
Kimchi has been around since the introduction of agriculture, when families needed food to sustain them throughout the long winter. It's lasted the distance, and now you'll find it in a number of western dishes, adding a distinctive dash of flavour and spice.
Brigitte, our resident foodie at UnserHaus, has shared her quick, easy and vegan adaptable recipe for authentic Kimchi, full of healthy probiotics that will keep for months in the fridge.
RECIPE
1 large Napa cabbage, cored and cut into 1-inch pieces
¼ cup salt
2 cups daikon radish, cut into matchstick strips (optional, or use carrots)
1 bunch spring onions, trimmed and cut into 1-inch pieces
1 tbsp fresh ginger, sliced
6 cloves garlic, whole
2–6 tbsp Korean-style red pepper flakes
2 tbsp fish sauce (or use miso paste, or Tamari soy sauce), more to taste
2 tsp sugar (or an alternative like honey)
METHOD
Reserve 1-2 outer leaves of the Napa cabbage and refrigerate for later use (wrap in plastic). Cut remaining cabbage and place it in a bowl with the salt and toss. Add enough cool water to cover the cabbage and stir until salt is dissolved. Keep the cabbage submerged with a plate over the bowl and let stand at room temperature 6-8 hours (giving a stir midway through if possible) or overnight.
Drain the cabbage, saving the brine. Rinse cabbage, drain, squeeze out any excess water and place it back in the bowl, adding the daikon radish or carrots and scallions.
Place the ginger, garlic, shallot, red pepper flakes, fish sauce (or alternatives), sugar in your food processor, pulsing until it becomes a paste.
Scoop the paste over the cabbage and using tongs or gloves, mix and massage the vegetables and the red pepper mixture together really well, until well coated.
Pack the cabbage into a large jar or 2 quart jars or a crock. Add a little reserved juices to just cover the vegetables, press the vegetables down a bit. Place a whole cabbage leaf over top, pressing down this should help keep the Kimchi submerged under the brine.
You can use a fermentation weight placed over the top of the whole leaf to keep it submerged.
Cover loosely allowing air to escape.
Leave on the counter for 3 days to activate and start fermentation, then store in a sealed jar and refrigerate, it will continue to ferment and develop more flavour slowly.
This will keep for months on end in the fridge (keep submerged in the brine) it will continue to ferment very slowly, adding more flavour.
Serve in a bowl as a side dish.
Serving suggestions: drizzle with sesame oil, toasted sesame seeds, and fresh scallions.