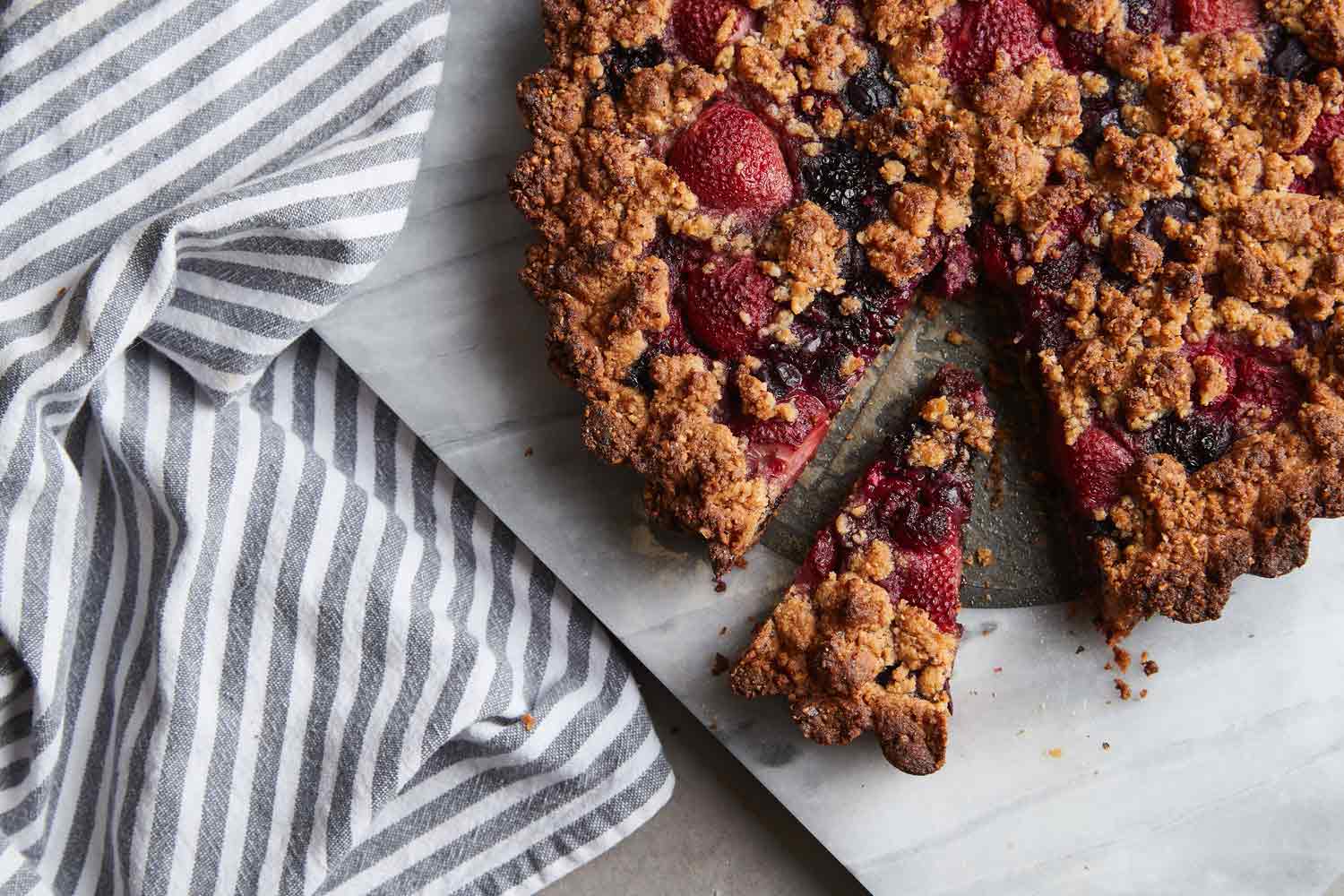 Mixed Berry, Chocolate and Hazelnut Flan
This Mixed Berry, Chocolate, and Hazelnut Flan were dreamt up by Brigitte, UnserHaus' own passionate foodie, and it's a fantastic dessert to prepare for get-togethers. It's a firm favorite at the showroom, so we can assure you it won't last long. There's nothing quite like making the most of summer's bounty and using fresh berries, however, if they're not in season frozen ones work just as well.
HAZELNUT CAKE
100g brown sugar
125g Self-raising flour
½ tsp baking powder
100g butter, chopped
200g hazelnut meal
1 egg white, whisked slightly
FILLING
100g butter
75g caster sugar
200g dark chocolate chips
1 egg
1 egg yolk
250g mixed berries (raspberries, strawberries, blackberries, blueberries)
METHOD
Grease and line the base of a flan tin with a removable bottom.
Place brown sugar, flour and baking powder in a food processor and pulse to breadcrumbs.
Mix in the hazelnut meal then adds the lightly whisked egg white to bind all the ingredients together. Do not over mix – leave in a breadcrumb-like texture.

Gently place two-thirds of the mixture into the base and sides of the flan tin. Lightly press down. Set aside a third of the mixture.


Melt the butter and caster sugar on induction cooktop level 3, until the sugar starts to dissolve. Add chocolate and stir to melt until the mixture comes together.

In a separate bowl, whisk the egg and yolk together. Add beaten eggs to the chocolate mixture and reduce the heat to induction setting 2, stirring continuously until the mixture thickens and coats the back of a spoon. Leave to cool slightly.

Pour the chocolate mixture over the base. Place the berries on the top of the chocolate mixture and crumble the remaining hazelnut mixture on top.

Place the flan on the middle shelf of the oven. Bake at CircoTherm 180°C in Bosch oven, medium steam, for 20 minutes.