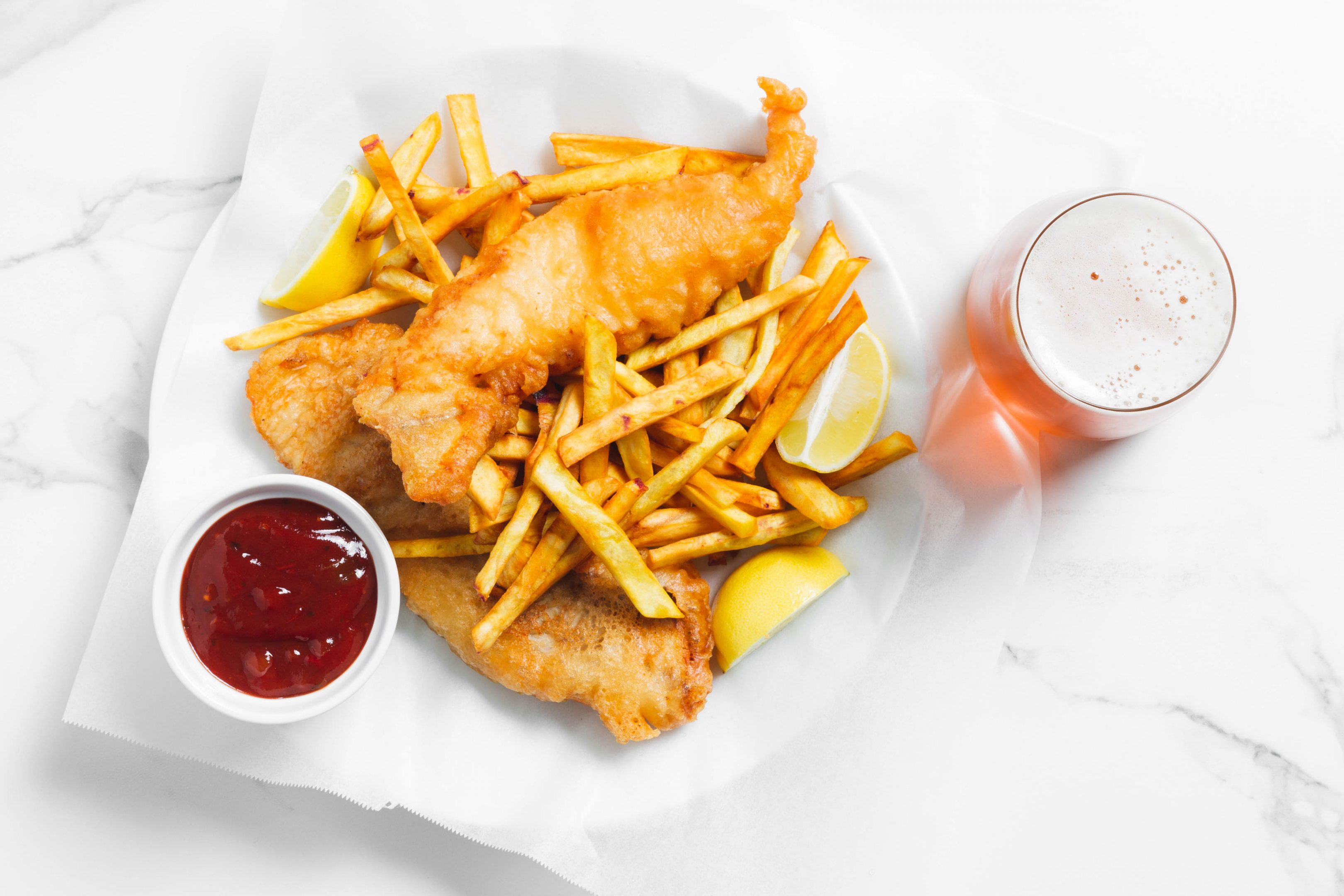 Quick And Easy Pub Lunch At Home
Beer Battered Fish and Kumara Chips
Serves 4
INGREDIENTS
400 g Kumara
1 cup Flour
600 g Fish fillets
1x 330ml beer
10g Cracked pepper 1 lemon cut into quarter
METHOD:
Clean and peel the kumara. Cut into shoestring size.
Combine flour and cracked pepper in a large bowl.
Slowly pour in the beer, whisk consistently until smooth.
Heat a pot of oil on the Bosch induction cooktop appliance using the fry sensor setting to LEVEL 4.
Once the temperature has been reached the cooktop will beep, the oil is now ready to start frying in.
Dip the fish fillets into the batter, allowing the excess to drip back into the bowl.
Place the battered fish directly into the hot oil and fry until golden brown, carefully remove the fish and drain it on a paper towel.
Fry the kumara chips in batches until they turn golden brown.
Garnish with cracked pepper, salt, and a wedge of lemon.